A look at what was happening  in various organisations from early September 2020

Thursday 10th September 5.00 -6.00 pm
Transform Work UK
Local Authority Christian Network
Zoom meeting for Christians working in Local Authorities during lock down..
Cost: Free, but donations welcomed
Venue: online
Details: https://www.transformworkuk.org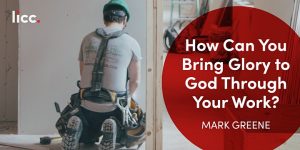 Monday 14th September, 7.00pm
LICC (London Institute for Contemporary Christianity)
How Can You Bring Glory to God Through Your Work?
How are you hoping God might move in and through your work in the coming year? Join Mark Greene for an opportunity to refresh your biblical vision for your ministry at work.
Through a blend of teaching, reflection, breakout discussion, and questions, this webinar will explore two areas: your actual work and how you can do it more consciously with and for God; and how you might make an impact on the culture of the organisation you're part of.
Cost: £5
Venue: online
Details/bookings: https://www.licc.org.uk/events/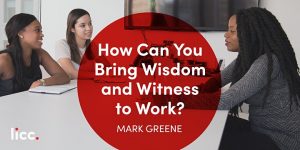 Monday 21st September, 7.00 pm
LICC (London Institute for Contemporary Christianity)
How Can You Bring Wisdom and Witness to Work?
How are you hoping God might work in your colleagues' lives in the coming year? Join Mark Greene for an opportunity to seek the Lord's direction and wisdom for deeper engagement with your co-workers.
Blending teaching, reflection, breakout discussion, and questions, this webinar will look at how you might grow richer relationships of trust and respect with your colleagues and prayerfully develop pathways forward, with blessing and salvation in focus.
Cost: £5
Venue: online
Details/bookings: https://www.licc.org.uk/events/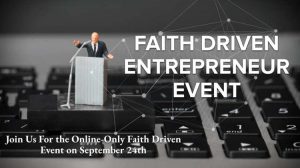 Thursday 24th September, 7.00 pm
Faith Driven Entrepreneur
First Global Faith Driven Entrepreneur Conference
This online conference is specifically designed to encourage entrepreneurs, innovators, and creators of culture. It will unite thought leaders across different organizations and deliver real-life stories of those on the front lines. We believe that God uses entrepreneurs to bring about His Kingdom here on earth. Our mission is to help those who are hard at work on the trail, who are often tired, exhausted, under-resourced, and confused. They need rest, support, guidance, and provisions, as they get ready to head back out on the trail to fight dragons.
We plan to bring a collection of fast paced TED-style talks, interactive discussion groups on emerging topics, and a sort of ESPN Sportscenter style highlight of things happening in the movement. Our prayer is we walk away realising that we're not alone, that a movement is growing. And now more than ever, Faith Driven Investors and Entrepreneurs are needed as all countries look to rebuild.
SCHEDULE (ALL TIMES CST)
10:30am - 10:45am Welcome
10:45am - 1:00pm Morning Main Session with Speakers
1:00pm - 1:45pm Breakout Sessions in Zoom Rooms
1:50pm - 4:00pm Afternoon Main Session with Speakers
POTENTIAL BREAKOUT TOPICS TO INCLUDE
Funeral of the Lone Wolf: Walking in Community
Financing my Startup
Search Fund Path to Entrepreneurship
Better at Home, Better at Work
Start with the End in Mind - How, Why & When to Exit
Journey of Generosity: Avoiding the Pitfalls of Money
The Challenges and Opportunities We Face
From Everywhere to Everywhere
Finding Faith Driven Entrepreneurship in the Middle of Great Global Challenges
Cost: USD49.00
Venue: online
Details/bookings: https://www.faithdrivenentrepreneur.org/2020fdeconference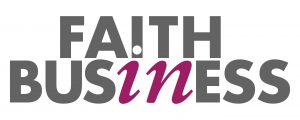 Thursday 1st October 2020, 12.30 pm
Faith in Business Monthly
"Standing up to 2020: Life Skills for Troubled Time"
Guest speaker: Rob Wright
We have launched a new series of monthly online talks and interviews called Faith in Business Monthly (FiBM).
When is FiBM?
FiBM takes place on the first Thursday of every month at 12.30 pm.
What is FiBM?
Participants join a live Zoom meeting, and after listening to a talk or interview, they have the opportunity to ask questions verbally or through a chat channel. Each set of talks and interviews is moderated by one of the Faith in Business Executive Team, and initially by Peter Heslam.
FiBM is a mixture of talks and interviews with Christian business leaders, expert coaches and practical theologians. It equips business people to navigate small, medium and large enterprises through an uncertain business environment from a uniquely Christian perspective. There is a particular focus in the short term on wellbeing and the COVID-19 pandemic.
The next FiBM
Our next FiBM is at 12.30 pm on Thursday 1 October. The topic is "Standing up to 2020: Life Skills for Troubled Time". Our guest speaker will be Rob Wright.
Last time Alan Colley, an IT professional and senior manager with Cisco, tackled the subject of "Daring Greatly – Embracing Risk and Discomfort".
Get involved with Faith in Business Monthly!
Please email us at hello@faith-in-business.org to request details on how to join us.
Venue: online
Cost: free
Details/bookings: http://www.faith-in-business.org/2020/04/new-faith-in-business-monthly/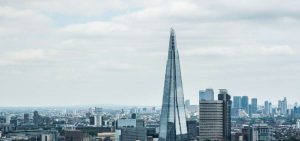 Monday 5th October, 12 noon— Friday 9th October, 2 pm
Christian Aid Salt Network and Church of England's Faith at Work campaign
Salt Conference 2020
The Radical Leadership Festival 2020
This year the Christian Aid Salt Network and Church of England's Faith at Work campaign are teaming up and going online to deliver a free week-long programme of inspirational, pioneering and courageous lessons from the frontline of organisational leadership to boost your impact in the workplace, faith and across your spheres of influence.
As the country looks to rebuild from the impacts of Covid-19, many of us will be facing fresh challenges in our work and leadership. The Radical Leadership festival will explore what role our faith and leadership holds as we navigate these difficult times and seek to build back better than before.
With keynote speakers and workshops including:
· Eve Poole, Writer on Leadership
· Krish Kandiah, Home4Good
· Amanda Mukwashi, Christian Aid
· James Perry, COOK
· Val King, BFG Associates
· Simon Locke, The Body Shop
Whether you are a business, church or organisational leader or feel called to the workplace this conference is for you. Drop in for a particular session or follow the whole week of activities including morning devotions, lunchtime lectures, evening reflections and plenary sessions.
Explore the programme and book your place today.
Cost: £5
Venue: online
Details/bookings: http://www.christianaid.org.uk/events/salt-conference-2020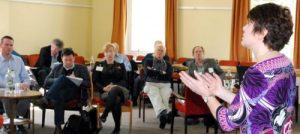 Friday 6th - Saturday 7th November 2020
Quakers and Business
Quaker Business Conference 2020 - Making Values Visible
The Conference will focus on how we express our values in business and the workplace.
Venue: online
Cost: donations
Details/bookings: https://qandb.org/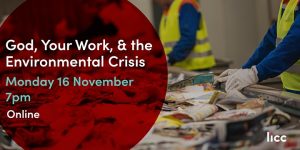 Monday November 16th, 7.00pm
LICC (London Institute for Contemporary Christianity)
God, Your Work, & the Environmental Crisis
Our environment currently faces profound threats. Every kind of company and organisation will need to be involved in transforming our economy and society for a sustainable future. As workers, each of us is an integral part of a corporation or organisation that can hurt or help that goal.
But do we have the conviction and influence to change things – and could it really work? Can our faith spur us on to the task? Where can we even begin to change our complicated systems?
Duncan Gray, sustainability consultant with Brodie Partners and a priest in Hackney Wick will guide us through the theological and scriptural basis for care for creation.
With this theological basis established, the second half of the programme will cover how to make change in our interconnected and competing circumstances, including powerful stories of how others have influenced and changed their own companies.
Rosanne Gray will share experiences from 20 years working at major corporations to give you a vision for how to champion God honouring environmental policy at work.
Cost: £5
Venue: online
Details/bookings: https://www.licc.org.uk/events/
Monday 26th October, 5.00 -6.00 pm
Transform Work UK
Workplace Prayer
Workplace prayer is going to be a powerful time in God's presence, praying and interceding for workplaces across the UK and the nations.
Venue: online
Cost: Free, but donations welcomed
Details/bookings: https://www.transformworkuk.org

Sunday 15th November evening – Wednesday 18th November 4pm
FaithInvest, Lassalle-Institut
Building Bridges - the first FaithInvest Leadership Programme
Aimed at 16–20 participants from the worlds of faith, finance, ethical investment, sustainable development and care for our common world, the Leadership Programme will enable you to gain a better understanding of the values of different faiths and cultures as well as to deepen your personal goals and values.
The need to be mindful is common to all the major faiths of the world. Against the background of the current ecological crisis, this programme will help us to connect ourselves again towards' the other' – be it the other person, the other faith or culture, nature or the world.
Goals
In this FaithInvest Leadership Programme, we will create bridges between our diverse worlds, addressing substantial questions such as:
Goals and values: What are our personal goals and values? Where do we find them in our culture, in our faiths and in our work? Which goals and values do we, or can we, share?
Engagement: What is necessary for a fruitful engagement. Can we listen? Can we handle what is familiar and what is strange for us and yet stay connected
Challenges: What are the obstacles to understanding different worlds, different beliefs, different values? What alarms us most about working with people who are very different? How do we mindfully address our own personal and professional issues?
Tasks
For people and planet: How can we connect again with nature and the world. Learning to be part of creation and supporting it in growing and flourishing.
Exploring the golden circle of impact (why, how, what).
Best practice: Which models and case studies of best practice can we share of faiths which invest in forms of sustainable development? Of investment groups who have clear values and how can faith and investment complement each other?
First steps to creating collaborative projects around faith, value and investment (tools, collaboration, networking, outcome).
Programme outline
Sunday: Arrival and Welcome
Monday: Life Journey and values / Building bridges: relation to the other
Tuesday: Exploring cultures and faiths / For people and planet
Wednesday: Faith consistent investment, best practices / Integration and next steps.
Cost: CHF 380-420 per day
Venue: Lassalle-Institut, in Zug, Switzerland
Details: http://mail.lassalle-institut.net/de/faithinvest-leadership-programme-2020.html
Bookings: http://www.lassalle-institut.org/de/registration-faithinvest-leadership-program-2020.html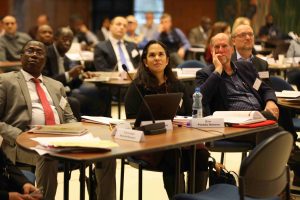 Thursday 14 January 9am – Saturday 16 January 5pm
Geneva Agape, FaithInvest, World Council of Churches and others
Annual International Conference for Christian Development Agencies and Investors
Organised by Geneva Agape Foundation (www.gafoundation.world), FaithInvest (www.faithinvest.org) and World Council of Churches (www.oikoumene.org), the FaithInvest: Impactful Cooperation conference will look at how churches can use their investments for greater impact.
Churches and church-related institutions have billions of dollars invested in capital and pension funds worldwide. How can these investments become more consistent with Christian values and have positive impact on development? And how can Christian development agencies, with their expertise and partners, match the needs of investors? .
Venue: WCC Ecumenical Centre, Geneva, Switzerland
Cost: to be advised
Details: https://gafoundation.world/en/conference/conference-2020
Bookings: bui@gafoundation.world

Friday 12th – Sunday 14th February
CHRISM (CHRistians In Secular Ministry)
February 2021 Weekend
Career, Calling and Vocation
Cost: £30 (members and spouses); £35 (non-members)
Venue: Kairos House near Richmond in London
Details/bookings: http://www.chrism.org.uk/