A look at what is happening  in various organisations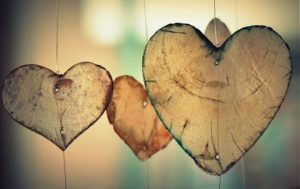 Thursday 1st July, 12.30 pm
Faith in Business Monthly
James Shand and Fiona Brennan-Scott will be discussing How can we live with Purpose in our Personal and Professional Lives? James and Fiona will draw on both their business experiences and also reflect on some of their learnings from our 2021 Online Leadership Retreat.
Cost: Free, but you need to register
Venue: Online Event
Details: https://www.faithinbusiness.org.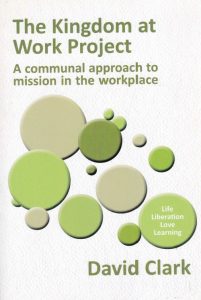 Saturday 3rd July, 9.30 am -3.30 pm
Transforming Work
Kingdom at Work Project with St. Peter's Saltley Trust
The purpose of the Kingdom at Work Project is to develop a new approach to transforming the world of work through a process of discernment and intervention, informed and empowered by a communal theology of the kingdom.
The aim of the workshop is to enable participants
• to learn more about the the project's purpose and scope
• to explore how to test out the methodology of the project in their work situation
• to share their own insights and experience of engagement with the world of work
• to consider becoming part of a team to continue to develop the project.
This is the second day of the workshop and will be facilitated by Dr David Clark, Kingdom at Work Project Coordinator, and members of the Kingdom at Work Project Steering Group.
Cost: Free
Venue: Online Event
Details: saltleytrust.org.uk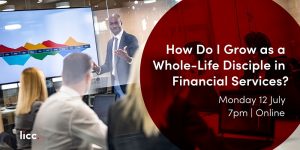 Monday 12th July, 7.00 pm
LICC (London Institute for Contemporary Christianity)
How Do I Grow as a Whole-Life Disciple in Financial Services?
'Is it possible to do what you do as a Christian?'
That was the arresting question LICC's Work Forum Director Steve Osei-Mensah faced in the middle of a career that revolved around financial services. His response then – as now – was a resounding yes. Not only can you survive as a Christian in financial services – you can thrive and grow as a disciple.
The evening will be hosted by Amanda Wachsmuth Heavens, International COO for Operational Risk at Morgan Stanley, and Steve Osei-Mensah, whose 33-year business career included time working for Barclays and Legal & General.
This second seminar will begin with an interactive panel examining the key issues at stake for Christians in financial services, followed by a chance to discuss your questions with others in your field. We'll then move on to examine in depth how you can grow as a whole life disciple in financial services.
Cost: Free, but £5+ donation appreciated
Venue: Online Event
Details: https://licc.org.uk/events/how-do-i-grow-as-a-whole-life-disciple-in-financial-services/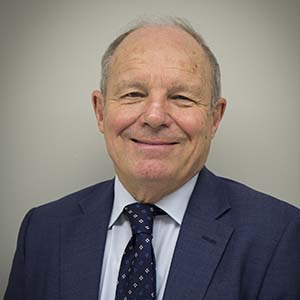 Saturday 17th July, 9.30 am - 4.30 pm
CHRISM (CHRistians In Secular Ministry)
Chrism Summer Conference: Making New Better?
Living post-COVID in our workplace
Changes in society and the impoverishment of many
How do we live and serve in this new context?
John Goddard OBE, Emeritus Professor of Regional Development Studies at Newcastle University will lead us to reflect on changes in work, family life and the functioning of civil society that have been accelerated by the COVID pandemic and further complicated by Brexit.
John has been active in connecting thought and practice to address regional inequalities with a particular focus on the way our civic institutions need to change to meet the needs of the communities they serve, most recently to facilitate recovery from the COVID-19 crisis.
The day will include presentations and discussion in groups, the CHRISM AGM and, we hope, another bar session which proved so successful in February.
Cost: Free
Venue: Online Event
Details: http://chrism.org.uk/