A look at what is happening  in various organisations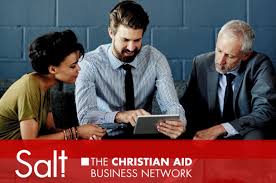 Thursday 7 January, 6 pm - 8 pm
Christian Aid Salt Business Network
Meaningful Work, Meaningful Life:
Finding the purpose of business.
Simon Macaulay, MD of Anglo Technical Textiles will explore 17 lessons that have impacted, informed and empowered his leadership and life. Simon has transformed a traditional textile company into a pioneering brand that blends values, business acumen, staff care and bold leadership to deliver a successful growing organisation.
Cost: £55
Venue: Online Event
Details: https://www.christianaid.org.uk/events/meaningful-work-meaningful-life-finding-purpose-business
Thursday 14 January 9am – Saturday 16 January 5pm
Geneva Agape, FaithInvest, World Council of Churches & others
Annual International Conference for Christian Development Agencies and Investors
Churches and church-related institutions have billions of dollars invested in capital and pension funds worldwide. How can these investments become more consistent with Christian values and have positive impact on development?
Cost: CHF 150 (c.£125), accommodation extra
Venue: WCC Ecumenical Centre, Geneva, Switzerland
Details: https://gafoundation.world/en/conference/conference-2021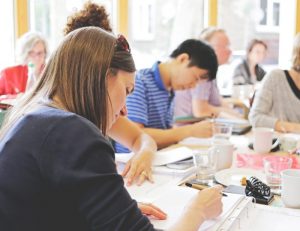 29-30 January, 23-24 April , 23-24 July
LICC (London Institute for Contemporary Christianity)
Emerging Leaders 2021
A course for young adults taking on their first workplace leadership roles. God has a purpose for you where you are. This is a programme to help you discover that truth for yourself. To see your work through God's eyes and take the lead with a relevant faith and impactful presence. In three 24-hour online workshops across six months, you'll grow the biblical wisdom, practical skills, and spiritual habits needed to make a difference for Christ in your job.
Cost: £225
Venue: Online Event
Details: https://licc.org.uk/events/emerging-leaders/

Saturday 13th February, 9.30 am - 4.30 pm
CHRISM (CHRistians In Secular Ministry)
February 2021 Weekend: Career, Calling and Vocation
Gill Frigerio, a career development coach and educator working at the University of Warwick, will lead us in a day, with on- and off-line space, to consider the issues of calling and career from an MSE perspective, as well as some social time afterwards!
Cost:£30 (members and spouses); £35 (non-members)
Venue: Online Event
Details: http://www.chrism.org.uk/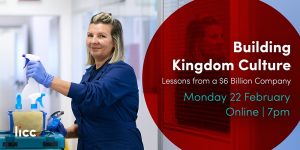 Saturday 13th February, 9.30 am - 4.30 pm
LICC (London Institute for Contemporary Christianity)
Building Kingdom Culture: Lessons from a $6 Billion Company
How can we create a kingdom culture in our team, in our organisation? A former senior Boeing executive and workplace ministry pioneer, Al Erisman will plunge us into the story of ServiceMaster, a cleaning company with a remarkable culture sustained through five successive leaders over 70 years, and deeply rooted in the Christian faith of those five leaders, provides lessons for any organisation.
Cost: £5 donation
Venue: Online Event
Details: https://licc.org.uk/events/building-kingdom-culture/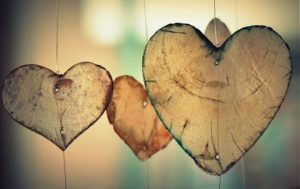 Thursday 15th April- Saturday 17th April
Faith in Business
On Purpose - What is Business For?
An inspiring, highly relational Retreat, incorporating the best of FiBQ, Faith in Business Monthly and the Prayer Network.
Cost: donation
Venue: Online event with opportunity for local participants to attend on 17 April
Details: www.faith-in-business.org
Also Faith in Business Monthly Thursday meetings by Zoom at 12.30 on 7 January (Jeanette Walker), 4 February (Rachael Morris) & 4 March (Dawn Stallwood). www.faith-in-business.org for more details.