Dates for your diary, as at June 2019, when Issue 19.4 went to press
A look at what is happening  in various organisations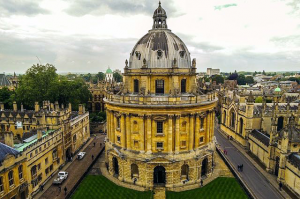 Tuesday 11th June 5.30 pm - 7.30 pm
Transform Work UK
Oxford Workplace Networking Event
Last July we brought together Christians working in organisations across Oxford. Delegates spoke about their experiences of how Christians were thriving in work and also of the challenges.
So, almost a year later, we're keen to come back together to hear how the groups have got on. All workplace Christians, especially young people heading into the workplace, are welcome to join in the discussion. We will hear testimonies of what the Lord is doing in and through individuals and workplace groups. There will also be time to ask questions and to share good practice.
Cost: £10
Food: Light refreshments will be provided
Venue: 76 Banbury Road, Oxford, OX2 6JT
Details: https://www.transformworkuk.org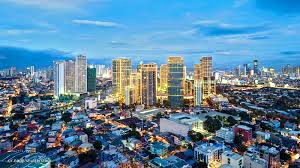 Tuesday 25th to Saturday 29th June
Lausanne Global Workplace Forum
2019 Global Workplace Forum
The Forum will bring together 750 participants from 120 countries, a diverse range of influencers in order to mobilize the whole church—in every corner of the workplace—as bearers of the gospel.
GWF represents Lausanne's most concerted effort to date to address the false 'sacred-secular divide' that has 'permeated the Church's thinking and action', telling us that 'religious activity belongs to God, whereas other activity does not'. At GWF, we will reclaim the biblical truth that all legitimate work is intrinsically valuable and integral to the missional work of God's kingdom.
At least 50% of the participants will be from the workplace with special representation of voices that have typically gone unheard, such as blue-collar workers and 'no-collar' workers (ie those working in the home or as volunteers). Participants will explore current research and resources to develop new regional, local, and issue-specific initiatives.
Venue: Manila, Philippines
Details: This gathering is by invitation only. For questions or more information, please email gwf2019@lausanne.org.
Thursday 4th July 7.30 -9.30 pm
Transform Work UK
Christian Workplace Groups - Transforming Workplaces in Reading
Can living your Christian calling in the workplace be about much more than your behaviour at work? We are bringing together Christians who want to know how to make a bigger impact in their workplace and leaders of Christian Workplace groups in the Reading area. Together we will look at how a Christian workplace group can have a big impact in the workplace and discuss best practice.
Cost: £10
Food: Light refreshments will be provided
Venue: Greyfriars Church, Friar Street, Reading RG1 1EH
Details: https://www.transformworkuk.org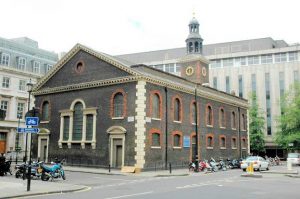 10am Wed 25th -4.30pm Sat 28th September
LICC (London Institute for Contemporary Christianity
Reimagine
A four-day intensive to refresh and resource you for impact right where you are.
Can you imagine it? Living courageously for Christ amid the complexities of our times - right where you are? As followers of Jesus in the UK today we're called to live as people with a distinct story in a culture that, in the main, doesn't know, believe, or even necessarily care about it. How then shall we live joyfully for Christ in the UK today, amongst the people we talk with, work with, live with, relax with, and care for day-by-day?
Reimagine is an inspiring and creative combination of interactive seminars, small group discussions, practical exercises, and reflections that will develop your skills in biblical, cultural, and spiritual engagement for your own context. The programme will include:
• Biblical foundations for a 'whole-life gospel'
• Cultural drivers in the UK today
• Diagnosing and responding to culture in your own context
• Reading the Bible with fresh eyes for your context
• Biblical wisdom and everyday conversations
• Developing spiritual disciplines
Venue: LICC, St. Peter's Church, Vere Street, London W1G 0DQ
Cost: £195
Details/bookings: https://www.licc.org.uk/events-training/