Dates for your diary
A look at what is happening in various organisations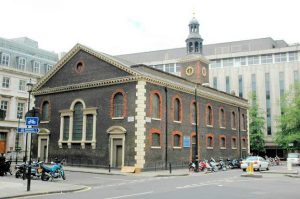 Wednesday 19th September 2018, 6.30 pm - 8.30 pm
LICC (London Institute for Contemporary Christianity)

2018 Making Technology Work: Transforming Relationships in the Workplace
Recent reports suggest the experience of many in the workplace is one of isolation from colleagues and disconnection from managers, where relationships are regulated by an increased dependence on technology. Others point to the way technology overcomes distance, and promotes sharing and collaboration. LICC's Charles Hippsley and Antony Billington and guests will explore biblical wisdom around nurturing good relationships, and use this to help us see how technology can either help or hinder relationships in the workplace. We will look at how changes in technology are impacting the way we work and explore the distinctive insights Christians might bring to this issue, and will involve a combination of input and interaction.
Venue: LICC, St. Peter's, Vere Street, London, W1G 0DQ
Cost: £10.00
Details/bookings: https://www.licc.org.uk/events/making-technology-work/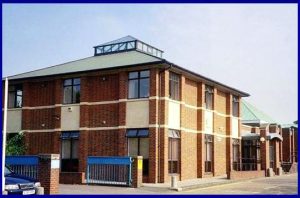 Saturday 22nd September 10:30 am - 4:30 pm
CHRISM (CHRistians In Secular Ministry)
Reinventing Ministry in Secular Employment
Many people feel a calling from God to minister but believe that the main centre for that calling is among the people they work alongside each day. The secular environment offers a place for discipleship and pastoral care. How is this calling supported? Come and explore the future of Ministry in Secular Employment with us at our annual conference in Birmingham, led by our speaker John Lees, who is the author of Self-Supporting Ministry, a Practical Guide (SPCK, 2018), which forms the basis of our exploration.
The conference will include a short AGM..
Cost: £30 (members and spouses); £35 (non-members)
Venue: Carrs Lane Church and Conference Centre, Birmingham City Centre, B4 7SX (http://carrslane.co.uk/)
Details: http://www.chrism.org.uk/
Saturday 13th October 2018, 9.30 for 10am - 4pm
Faith in Business
Loving God and neighbour… in business?
Our third Faith in Business conference asks what the commands of Jesus - to love God and neighbour - mean in competitive business.
In the wake of the Carillion collapse, described by MPs as resulting from recklessness, hubris and greed, our top speakers and business people will share their experiences and invite your critical participation.
There will be time to question, reflect, and discuss, to browse stalls, and to network over a good lunch and refreshments.
Speakers
Rebecca and Jonathan Cain: Organisational development consultant and coach; and engineering director turned priest.
John Kirkby: Christians Against Poverty founder and reformed business owner.
Stewart Davies: Business leader with over fifteen years' MD / CEO experience.
June Dennis: Dean of Staffordshire Business School.
Venue: Bradford Cathedral, 1 Stott Hill, Bradford, BD1 4EH. Easily accessible by train or car.
Cost: £50 incl. lunch
Details/bookings: https://thinkfaith.net/business18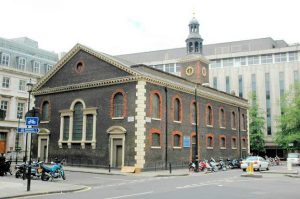 Monday 22nd October 2018, 6:30 pm - 8:30 pm
LICC (London Institute for Contemporary Christianity)
Faith & Finance: Vision for the Global Marketplace
ow Doctors heal, teachers educate, and finance professionals… 'make money?'
Join us for an evening with Amanda Wachsmuth Heavens, an Executive Director in Risk Management at Morgan Stanley, as we examine ways the Christian message provides an alternative vision for the global marketplace.
The myth of progress has led the Western world to a skewed view of money and economics, and we see the pitfalls of money and power everywhere, as well as their God-given potential. As Christians, how do we hold on to the importance of method and motivation as much as outcome in generating profits? Together we will examine the basic assumptions currently operating within the financial sphere. We will consider the problems, heroes, definitions of success and dreams which define our work, and answer the question: is it really possible to have a 'calling to finance'?
This evening is specifically designed for Christians in the financial industry and will showcase our new Faith & Finance course coming this spring. Come and see what it's all about and maybe even pick up a discount for you and a friend on the night.
Alongside degrees in Statistics, Mathematics and English Literature, Amanda holds a Masters degree in Biblical Studies & Theology from Fuller Theology Seminary.
Venue: LICC, St. Peter's, Vere Street, London, W1G 0DQ
Cost: £10.00
Details/bookings: https://www.licc.org.uk/events/faithandfinance/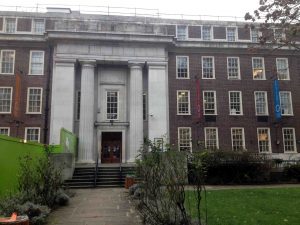 Wednesday 5th December 2018, 8.30 am - 4.55 pm
Quakers and Business
Quaker Business Conference 2018: Truth and integrity in business affairs
Venue: Friends House, Euston Road, London
Cost: £24-£130 (Bursaries available)
Details/bookings: https://qandb.org/qbc18

Friday 5th April 2019 - Sunday 7th April 2019
Faith in Business
2019 Faith in Business Spring Conference
Venue: Westminster College, Cambridge
Details/bookings: https://www.faith-in-business.org/events/2019-faith-in-business-spring-conference/